Sale!
SKU: MA-18200
ON SALE!!!   We are now offering the Scorpion EVO Bullpup Kit for only $199 for a limited time! 
NOTE: Due to a new forend mounting system and forends on the Scorpion EVO Micro 3+, the EVO bullpup kit will not work on on the 3+ models.
Want to suppress it?  Any suppressor up to 1.5″ diameter will fit out forends, AND, RatworxUSA makes a dedicated integrally suppressed forend that will work on it too, their VENOM suppressor series! :
Direct link to Ratworx VENOM suppressor
The Scorpion EVO Bullpup Kit designed by Manticore Arms and manufactured by CZ USA allows a standard Scorpion EVO carbine to be reduced in length to only 26.1″ with a 16″ barrel and still be a non NFA longarm!  Consisting of four major components – a new lower receiver, a buttplate, a cheekrest, and an optional optics riser, the EVO Bullpup Kit can convert a standard Scorpion EVO over the bullpup configuration in less than 15 minutes, and is fully reversible back to original configuration with no permanent modifications needed.
In the bullpup configuration the safety is a crossbolt button located just above the new pistol grip location.  The upper receiver, trigger pack, trigger bow, pistol grip, and magazine release are re-used, and the kit will work with the original OEM carbine forend.  In addition the kit will work and can be upgraded with most any aftermarket trigger bow, pistol grip (some with minor modifications), magazine release, and trigger groups thus allowing the same level of upgrade and customization as any other Scorpion EVO.  Standard and aftermarket charging handles will also work on the bullpup conversion.
The kit will also work with Manticore Arms EVO forends including both standard and carry handle models.  It will also work with the new Ratworx Venom integrally suppressed Scorpion Forend! (Please note that due to required placement of M-LOK slots for mounting the bullpup lower receiver, ONLY the OEM carbine forend or Manticore Arms forends will work.  Other brands of forends may not allow proper mounting of the lower receiver)
The buttpad is a kit specific version of the Manticore Arms Curved Buttpad found on most models of Tavor.  The kit is made of the same high grade polymer as the Scorpion EVO, and total weight of a carbine with kit installed is approximately 7 lbs 6 ounces.  The kit will function just fine with shorter barrels, but NFA regulations apply, and we recommend installing a suppressor of extended muzzle device to make sure the muzzle opening is at least flush with the end of the bullpup lower receiver.
Please note that due to the new safety position that binary triggers will not be able to be mounted and function properly in the bullpup lower receiver pack and binary triggers are not recommended in the kit.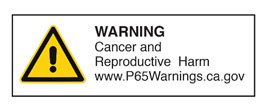 100% designed and manufactured in the USA
Product Resources
Instruction Sheets