X95 Switchback Charging Handle GEN 2
SKU: MA-21950
Please note: The X95 Switchback Charging Handle does not fit the Tavor SAR or Tavor 7.
The X95 Switchback is a folding charging handle that will work on either side of the X95. It offers the lowest possible profile when folded but a good two finger grip when deployed. The handle is folded out by hand, pulled back comfortably, and then released. The force of the handle going forward will cause it to flip forward, i.e. "switch back" to the stowage position and lock there via a spring loaded detent and small tab on the handle.  A 45 degree front face allows you to sweep the hand back to "find" the handle and deploy and pull in one single, smooth motion.
The X95 Switchback GEN 2 is made in the USA of a 6061 aluminum folding handle that is anodized black, and an overmolded steel rod with a polymer lug, all of which are preassembled. The use of the improved GEN 2 overmolded polymer lug increases the strength of the mount between the lug and the rod, and also gives a much smoother lower friction operation of the handle with little to no wear on the plastic frame of the rifle.  The X95  Switchback not only can be mounted on either side of the X95 but with a small modification to the inner plastic gas cover it is possible to run two handles on the rifle at the same time.
The X95 Switchback will work with both the OEM forends (both 16″ and 13″ SBR length) and with the Manticore X95 Cantilever Forend and Optimus Forend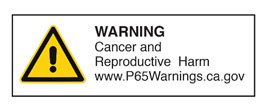 $87.95
100% designed and manufactured in the USA