Tavor TS12 Knurled Charging Handle
SKU: MA-31100
The Tavor TS12 Knurled Charging handle projects out 1/4″ farther than the OEM handle and has a 1/2″ diameter knurled drum for good purchase, and  we have found this to be the perfect size to give a good grip without racking knuckles on the receiver yet the handle does not project out too far from the side of the gun.
Just like the OEM handle the Knurled Charging Handle will work on both the left and right side of the gun and is a drop in replacement made 100% in the USA.
NOTE:  Early production handles are solid with two sets of notches on the "shaft" that goes in the gun.  Current production handles have a hollow handle portion and a single set of notches on the shaft that should face rearward during installation.  The design changes do not affect performance of the handle and were for manufacturing purposes.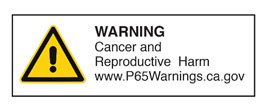 $44.95
Out of stock
I Agree that my Email may be used to notify me when the product is Back in Stock
100% designed and manufactured in the USA