SKU: MA-9700
PLEASE NOTE THIS BUTTPAD WILL ONLY FIT THE "ORIGINAL" TAVOR (SAR MODEL) AND WILL NOT FIT THE X95 or Tavor 7.

Due to the large number of people who accidentally order this pad for their X95, if you order this for your X95 and want to return, you will have to return this buttpad for a refund on the price of it and re-order the correct one for the X95.   We will no longer do a "swap"  as we keep losing money on shipping from people do not reading the note above.
The Tavor Curved Buttpad solves the length of pull and shouldering issues many people have with the existing Tavor rifle and buttpad.
Manufactured from 6061 T6 aluminum and a specially chosen chemically resistant polymer with just a bit of "give" to it, the Tavor Curved Buttpad reduces the length of pull by almost an inch, and allows you to easily roll and lock the gun right into the shoulder pocket. Ribbing on the back and the texture of the polymer guarantee the gun will not slip around in the shoulder pocket once mounted. The special curved shape reduces the length of pull while keeping the overall length of the weapon the same as with the existing buttpad, which means that the gun stays just over 26″ and there are no NFA issues.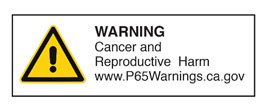 $79.95
Out of stock
I Agree that my Email may be used to notify me when the product is Back in Stock
100% designed and manufactured in the USA